Le succès commercial de la vente de palmiers trachycarpus fortunei à Barcelone réside dans sa grande adaptabilité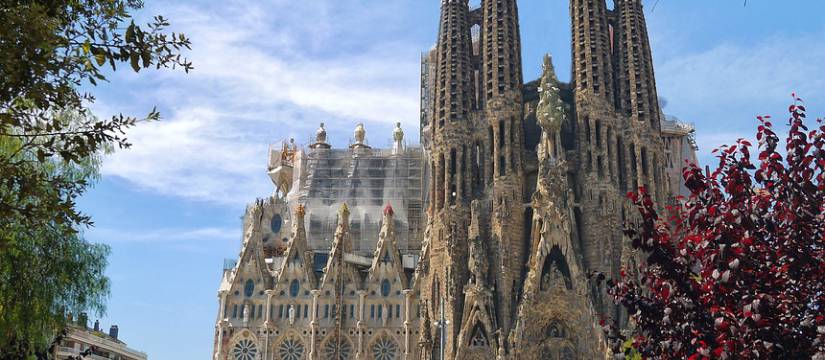 The great reception of the sale of trachycarpus fortunei Barcelona palm trees is basically due to its great beauty and its good adaptability to the environment.
The guarantee of its great commercial success is evident when we verify that the trachycarpus fortunei palm can be found anywhere on the planet.
From New Zealand to the USA, through Scotland, we find beautiful specimens of this type of palm tree embellishing avenues and gardens.
But it is in the Mediterranean area where the palm excelsa has greater commercialization, because it adapts perfectly to high temperatures and resists snow and prolonged frost for several months up to -12º C.
Its only weak point is its low resistance to strong winds, so it is not advisable to place it in places where blizzards and gales are common.
The popularly known as "windmill " palm or "elevated palm" is native to central and eastern China.
It is also known by other names such as "giant palm" or "Chinese fan palm".
Its palmate leaves of great beauty next to its exotic stylized and hairy trunk make these palm-tree specimens the ideal complement to give a touch of colorfulness and freshness to the urban environment.
The elevated palm gives us an innate elegance granted by its thin trunk, which does not reach 25 centimeters in diameter, and the ten or twelve meters high that it usually reaches.
Viveros Soler offers you wholesale the sale of trachycarpus fortunei palm trees Barcelona
We specialize in the sale of trachycarpus fortunei Barcelona palm trees and the entire Spanish Mediterranean coast, as well as other European countries such as France or the United Kingdom.
We offer you a fully guaranteed transport service and at very competitive prices with a trailer truck and placement of the copies in their final location with a boom truck.
Being one of the most commercialized palm trees in Europe, we have a large variety of giant palm kernels in all sizes, from half a trunk trunk to 6 meters high. We serve them in containers of 10 or 15 liters.
Check out our extensive catalog of palms. We specialize in palm trees around the world. We also have the Trachycarpus Wagnerianus variety, native to Japan and even more resistant than fortunei.
If you want to buy palm trees in bulk, we recommend that you contact us.
In VIVEROS SOLER we have a long professional career in the sale of palm trees wholesale. We have a wide commercial network along the Costa Brava, Costa Blanca, Costa del Sol, Baleares, interior of Spain and the rest of Europe.
Contact us and we will advise you on the sale of trachycarpus fortunei palm trees Barcelona
Do not hesitate to contact us and tell us your gardening project. We will be happy to advise you professionally on the sale of trachycarpus fortunei Barcelona palm trees.
We put at your disposal our long experience in the sector so that your landscape project is totally successful.
Fill out the contact form that appears on the web and we will answer you as soon as possible.
You can also contact us:
Galerie d'images