VIVEROS SOLER, the expert in the wholesale of palm trees you need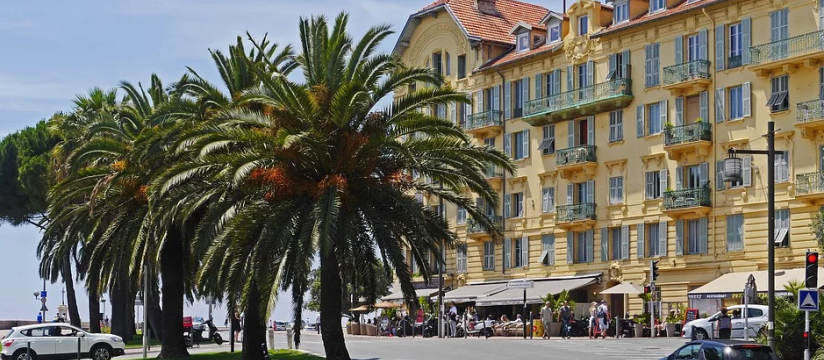 Are you preparing a landscape project of a wide avenue or a walk in a beautiful French town? Do you need an expert in the wholesale of palm trees that will provide you with the kind of quality you want and at a competitive price? Then don't wait any longer and contact VIVIEROS SOLER.
The palm tree is ideal for landscaping in line long avenues, promenades or wide urban parks and beautify our cities. It is very common to find it in our gardens because it does not need excessive care and is always beautiful, embellishing the environment where it is located.
In VIVEROS SOLER we are specialized in the wholesale of palm trees. We meet the demand for palm trees throughout Europe . We have an extensive commercial network covering Spain, France, United Kingdom, Italy, ...
In addition, our plants have the Phytosanitary Passport required by the European Union .
Our success is based on the fact that we take care of carrying out the whole process of transfer and transplantation of our specimens . We carry out complete transport guaranteed and at an excellent price. We transport our palm trees to their destination with a trailer truck and place them with the help of a boom truck in its final location.
We have an extensive catalog of varieties for the wholesale of palm trees
If you are thinking of using palm trees in the new urbanization area that you are planning, VIVEROS SOLER offers you a wide range of varieties for the wholesale of palm trees.
We will be happy to advise you and put at your service our long professional experience in the sector. Tell us in which city in France you want to plant our palm trees and we will carry out a study on the types of palm trees that are most advisable depending on the peculiarities of the climate in that place:
The hours of sunshine you receive daily
Large frost and snow zone
Location with strong wind gusts
Place of heavy rains or long droughts
Etc.
We have an extensive catalog of different varieties from all over the world: Japan, different parts of Asia, China, Chile, Mexico, Argentina, Brazil, Madagascar, the Canary Islands, etc.
Depending on its final location we will advise you those most interesting varieties so that you can make a good choice and your new landscape project will be a success.
We have palm trees very resistant to the cold such as the false coconut palm, the palm, the jelly palm or the commonly known as Windmill palm .
Trust VIVEROS SOLER, your specialists in the wholesale of palm trees
For the wholesale of palm trees trust VIVEROS SOLER and you will check our great experience and professionalism. Depending on your landscaping project, we offer you different sizes, formats and varieties of palm trees .
In addition, we speak French fluently, so we will listen carefully to your wishes and understand us easily when we express our advice.
Follow us on Facebook and you will see our extensive activity, as well as the opinions that our clients leave about us.
To contact us fill out the form that appears on the web, send us an email to info@viverossoler.com or call us at 647 118 868.