SOLER, the wholesale nursery that gives solution to your landscape projects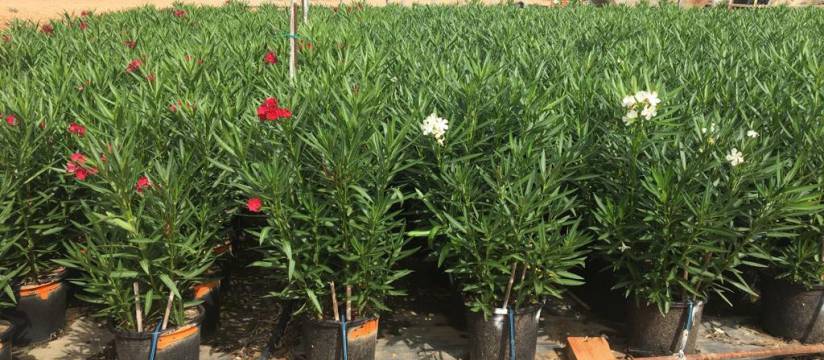 Are you designing a great landscape project? Do you need a large stock of trees or plants to beautify large garden areas? Maybe you need a wholesale provider for your garden center? Then trust VIVEROS SOLER. We are the wholesale nursery that offers solutions for your large-scale landscape projects. In our facilities we have an extensive range of plants of different sizes, formats and varieties so you can choose based on the characteristics of your project.
We have a wide range of trees and ornamental shrubs of excellent quality and at a very competitive price , among which we highlight:
Palms
Olive trees and ancient carob trees
Citrus and fruit trees
Trees originating from all over the world
Exotic, Mediterranean and climbing plants
Cacti and succulents
Bonsai
Numerous types of Conifers
Etc.
Do not hesitate to ask us about the plants or trees you need. Surely in VIVEROS SOLER we have them. For two generations, our main objective is to meet the demand for palm trees, carob trees and ancient olive trees throughout Europe . For this we have a wide commercial network. In addition to working in Spain we also take our products to France, England, ...
Of course, all our plants have the phytosanitary passport required by the European Union to travel.
We are the wholesale nursery that we transport our plants with full warranty anywhere in Europe
We are the wholesale nursery that for the transport of large specimens we have the service of a trailer truck and a boom truck for the placement of trees in their final location. We are pioneers in the supply to France, Italy and Spain of centenary olive trees, carob trees, citrus fruits, ... We transport our plants in palletized goods to root ball, that is to say direct from the field, in metal mesh or rooted in container. We carry out complete transport, with guarantee and at the best price.
If you want to know more about us , we invite you to follow us on social networks. You will be surprised by our intense commercial activity. We also recommend that you read our news where we keep you up to date with our news.
If you have to landscape a newly created urbanization, place trees on its wide streets and avenues or beautify public spaces with garden areas, do not hesitate to contact us. We would love to offer you professional and personalized advice . Depending on the characteristics of your project we will advise you on the best varieties, their care, irrigation, etc.
If you need a wholesale nursery, trust SOLER VIVEROS
We have a long experience in the gardening sector. We are habitual advisers in landscaping, promoters, commercial gardening, as well as public and official organizations. If you need to acquire a large number of plants, shrubs or trees you need the support of a wholesale nursery. VIVEROS SOLER offers you the confidence and guarantee you need.
If you wish to contact us you can fill in the contact form that appears on the web or send us an email to info@viverossoler.com . In addition, we speak several languages fluently. You can also call us at 647 118 868.