Cactus and succulent wholesale, an excellent choice for dry and sunny spaces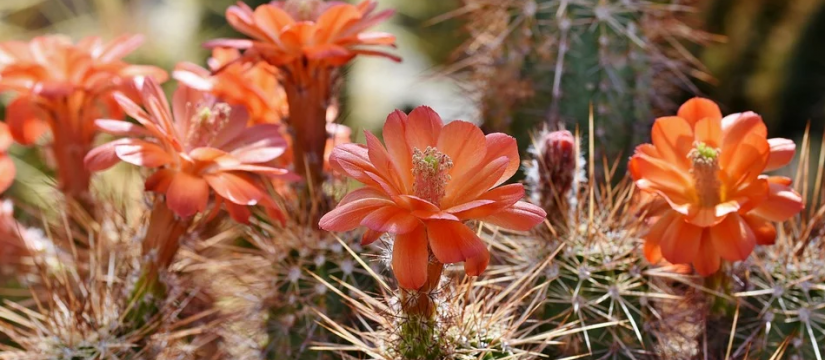 On certain occasions, the places that you want to beautify with a garden have very negative environmental and natural conditions for plant growth. For these cases, VIVEROS SOLER offers you a large selection of succulent cacti, cacti and wholesale. You will be surprised by the excellent result of the garden areas with cacti and succulents .
In the large residential single-family homes of the Spanish Mediterranean coast, the current trend of developers and builders is to offer the chalets with a "low maintenance garden", that is, a garden that is comfortable to maintain and is always in optimal conditions . In this type of gardens you do not need to spend much time for your care so the owner can perform other activities that are more entertaining.
Cacti and succulents are characterized by storing water in their leaves, since they are native to desert and very hot areas where rains are practically non-existent. For this reason they adapt very well to the Mediterranean climate, where the sun shines throughout the year, the summers are very hot and the winters are mild and spring. These environmental conditions have made cacti and succulents fashionable in the gardens that are characterized by their hardness and easy and economical maintenance .
If you need cacti and succulents in bulk, at VIVEROS SOLER you will find a wide range of species
In addition to being specialized in palm trees, olive trees and centenary carob trees and all types of woodlands , in VIVEROS SOLER we also offer a wide range of cacti and succulents in bulk so you can carry out your landscape project. In our facilities we have different sizes and formats so you can choose the ones that best suit your interests.
Our professional team, which is highly specialized, will be happy to advise you on the best cactus and succulent species for the place where you want to plant them. We send our plants to the destination you want. We have a wide commercial network that operates mainly in:
Spanish Mediterranean Basin: Balearic Islands, Costa del Sol, Costa Blanca, Costa Brava,…
Interior of Spain: Madrid and main capitals
Other European countries: France, United Kingdom, Italy, ...
For this we have a complete transport service, fully guaranteed and at a great price. Our plants travel to their destination with the phytosanitary passports required by the European Union. We transport them carefully on palletized goods and carrys.
You will be impressed by the excellent quality of our cacti and succulent wholesale
Our long experience in the sale of cacti and succulent wholesale favors that our plants are very careful and are of great quality. You will be pleasantly surprised by the quality and price ratio of our products.
We invite you to follow us on Facebook to get to know us better and check the comments that our clients make about us and their opinions about our wholesale cactus and succulent service. If you wish to contact us, do not worry about the language as we will attend you cordially in Spanish, French or English .
Fill out the contact form that appears on the web or send us an email to info@viverossoler.com . You can also call us at 647 118 868.