Do you know where to buy quality wholesale plants at a competitive price?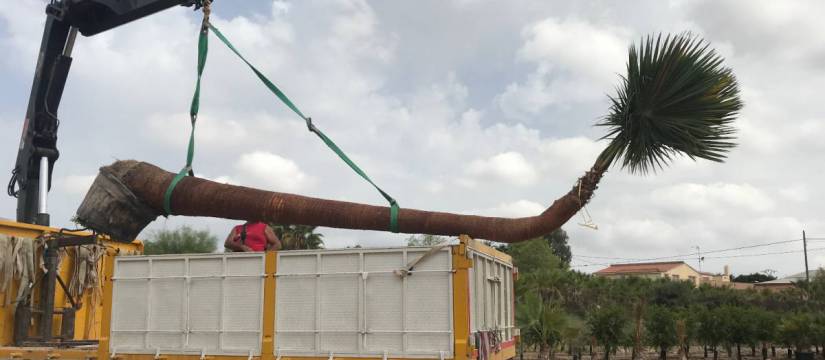 If you do not know where to buy plants in bulk, visit our website and you will discover a wide range of high quality trees, shrubs and plants at a surprising price. You can buy the plants in the quantity, size and format you need. At VIVEROS SOLER we have been satisfying the demand for wholesale plants and trees from our customers throughout Europe for two generations. Our plants always travel with the phytosanitary passports required by the European Union. We have an extensive commercial network that covers both the Spanish Mediterranean: Costa del Sol, Costa Blanca, Costa Brava, the Balearic Islands, and the interior of Spain. Likewise, we have extensive experience in the wholesale of plants in France, England, Italy, ... To do this, we speak your language fluently .
In our facilities we have a large stock of plants with excellent quality ready to serve them to our customers. We work wholesale, preferably for professionals in the sector, such as:
Nurseries and gardens center
Architects, landscapers and developers
Public administrations, city councils and official organisms
Urbanizations,…
Depending on your needs, we transport and serve our plants at your destination in palletized goods, carrys, direct root ball from the field or rooted in containers. We also have a complete transport service for large specimens , fully guaranteed and at the best price. We transport our trees to any point in Europe with a trailer and we use a boom truck to place them at their final destination.
If you are unsure where to buy plants in bulk, take a look at the VIVEROS SOLER catalog
Take a look at our varied catalog of products and you will see that VIVEROS SOLER is the best place to buy plants in bulk. We have a varied assortment of plants originating from all over the world. Furthermore, since 1988, the Soler family has been aiming to satisfy the demand for century-old palm and olive trees in Europe. We are specialized in palm trees and large specimens of centuries-old olive and carob trees, which is why we offer you totally personalized and highly professional advice . We will be happy to guide you on the most suitable plants to place in the place you want to beautify depending on the conditions of that environment: type of soil, weather conditions, care you need, ...
In our nurseries we have all kinds of trees and ornamental plants, among which we highlight the following categories: ornamental shrubs, exotic plants, cacti and succulents, yuccas and dracans, bonsai, conifers, climbing plants, Mediterranean plants, palm trees, olive trees, fruit trees, citrus, ...
Contact VIVEROS SOLER and you will discover where to buy plants wholesale
Contact us and you will find the nursery where to buy wholesale plants of the desired quality, variety and price. In addition, at VIVEROS SOLER we serve your trees and plants in the place in Europe that you want.
Follow us on Facebook and you will check our way of working and our news. We'd love you to contact us if you want professional advice or have any questions about our products. For this it is enough that you fill in the contact form that appears on the web. You can also call us on our phone 647 118 868 or send us an email to info@viverossoler.com