VIVEROS SOLER, the tree wholesale specialist preferred by professionals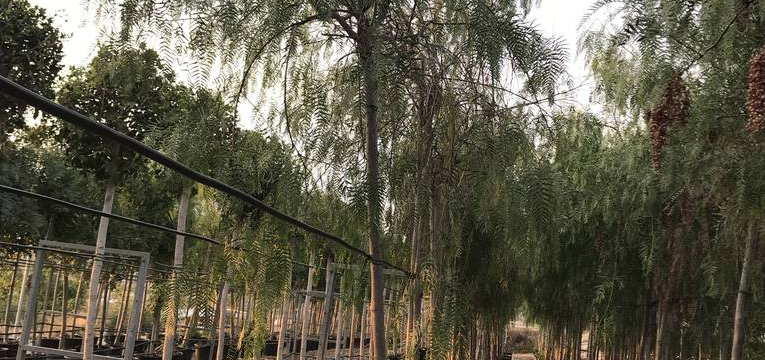 For two generations we have been dedicated to selling trees wholesale. Our company is exclusively oriented to professionals in the gardening sector. At VIVEROS SOLER we DO NOT sell individual units . We only sell, in large quantities, copies to:
Property developers and developers
Landscapers in charge of the execution of landscape projects
Gardens Center and Nurseries
Public administrations, city councils, official organisms, ...
Etc.
We have a large stock to meet your needs. We offer you different sizes, formats and varieties of trees for you to choose the most suitable for your gardening project. If you wish, we offer you totally personalized and professional advice on the most suitable plants for your purpose.
These are the main reasons why professionals choose us. They trust in our long experience and professionalism . In addition, we also manage the transport of our trees in optimal conditions. Our plants travel to their destination on palletized goods or carrys. But, if they are large specimens we use a special truck (trailer) and a boom truck to place the specimens in their final location.
We travel throughout Europe. In Spain we work mainly on the Mediterranean coast: Costa Brava, Costa del Sol, Costa Blanca, Baleares, ... as well as Madrid and other inland capitals. Our plants always travel with their phytosanitary passports required by the European Union . We have clients in France, Italy, United Kingdom, ...
We are experts in selling wholesale trees: centuries-old olive trees and palm trees
We are experts in wholesale tree sales. We have at your disposal a wide catalog of varieties. We invite you to visit our woodland section on our website where you will find the most popular species such as different types of ficus, jacarandas, mulberry trees, Hispanic plantain (plane tree), albizia julibrissin (silk tree), shinus molle (false pepper) etc. If you can't find the tree you want, don't hesitate to ask us. We will help you find it.
At VIVEROS SOLER we are specialized in palm trees or palm trees . We put at your disposal an extensive portfolio of varieties from around the world: Japan, China, Chile, Brazil, Mexico, Madagascar, Argentina, the Canary Islands, ... Our specialized staff will advise you on the peculiarities of each type of palm tree to advise you on those that they are better adapted to the place where you want to plant them.
By browsing our website you will discover our wide section of monumental, centennial and millennial olive trees. The olive tree is characterized by its great resistance to all climates and its simple and economic maintenance. Therefore, it is highly requested for parks, gardens, road roundabouts, rest areas, etc.
If you are interested in selling trees wholesale, contact ORNAMENTALES SOLER
Contact us and you will see that we are the best option in wholesale tree sales. In addition, you will be surprised by the excellent value for money . We offer you some high quality trees at a very competitive price.
We are fluent in English, French and Spanish, so we will be happy to assist you if you call us at 647 118 868.
You can also send us an email to info@viverossoler.com or fill out the contact form that appears on the web and we will contact you.