At VIVEROS SOLER we specialise in the wholesale of plants for nurseries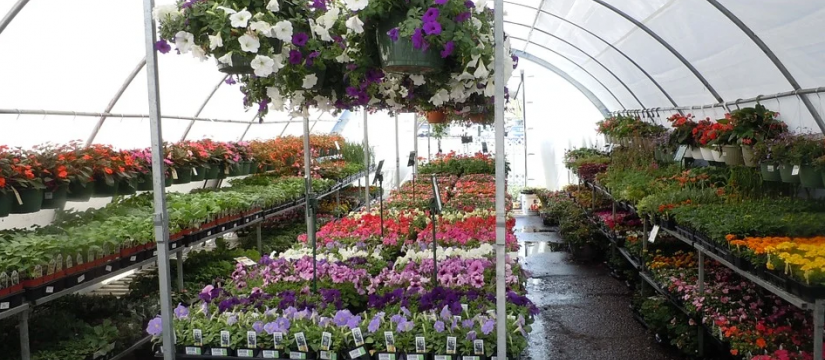 VIVEROS SOLER is the reliable professional you are looking for. We specialize in the supply of plants and trees to nurseries, garden shops and florists, web gardens, ... We are the supplier that offers the wholesale of plants for nurseries.
If you have a plant sale business you will love that we are your supplier of items for the following reasons:
Our plants are of unbeatable quality
We have an important stock to serve them to you when you want
We take care of the transport to your destination so that you arrive in optimal conditions
Our competitive price will surprise you
If you have a floriculture business, you should be backed by a reliable supplier that responds to your needs. This way your business will prosper. To do this you need to offer a top quality product. At VIVEROS SOLER we offer you a wide range of healthy plants in optimum conditions. In addition, they have their own phytosanitary passport that guarantees their quality and which is necessary for travelling in the European Union. In our facilities we have an important stock. We offer you a wide variety of plants of different sizes and formats. They are ready to serve them when you need them and always have a wide offer for your customers.
We are professionals in the wholesale of plants for nurseries
At VIVEROS SOLER we have been dedicated to the wholesale of plants for nurseries for two generations. We also offer you a varied range of trees: fruit trees, citrus trees, olive trees, palm trees, conifers, ... Our long experience in the sector is at your service to advise you on the best products for your business: seasonal products, typical plants on specific dates, special care of the plants, frequency of watering, pruning season, pest treatment, etc.
On our website you will find a wide range of exotic plants, Mediterranean, climbing plants, cactus and succulents, bonsai, ornamental shrubs, ... Do not hesitate to ask us about the plants you want and we will provide them. In addition, we transport the plants to their destination in palletized goods that offer a total guarantee and an excellent price. We supply our plants rooted in containers, but we also offer the possibility of acquiring them in root ball, that is, directly from the field. And, all this at a surprising price. When you see the magnificent relationship between the quality of our products and their price, you will be pleasantly surprised.
If you are interested in wholesale nursery plants, call us now
If you do not offer a quality product at an affordable price the success of your business is at stake. If you are interested in wholesale nursery plants, don't wait any longer and contact us right now. Our staff will be happy to answer your questions. We will listen to you carefully to draw up a profile and carry out a personalised study of the requirements of your business in order to offer you the most suitable wholesale nursery plants for your establishment. To contact us, please fill in the form that appears on the website or call 647 118 868. You can also write an email to info@viverossoler.com