Looking for a place that specializes in citrus wholesale?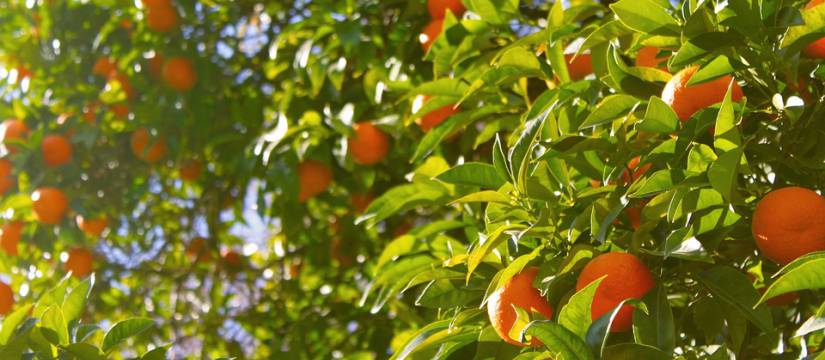 If you need a place specializing in the sale of citrus wholesale, in VIVEROS SOLER you will find the qualified personnel you want to advise you and solve all your questions, as well as a wide variety of types of citrus. Although, for two generations we have been dedicated to satisfying the demand of centenary olive trees and palms in different European countries, in our facilities we also have a wide range of products, among which we highlight the citrus fruits. At VIVEROS SOLER we also specialise in sweet oranges, lemons, limes, grapefruits, dwarf or Chinese oranges, tangerines, citrons, Buddha's hand ... We have a wide range of sizes and formats so that you can choose the one that best suits your needs.
In addition to the different types of trees for cultivation, we also have a citrus tree that is very appropriate for decorating the gardens, parks and avenues of cities: the "citrus x aurantium", popularly known as the bitter orange tree. This tree reaches six meters high and has a rounded top with bright green leaves that contrast with the orange color of its fruits. Orange blossom is the flower of this evergreen tree with thorns. It is characterized by its pleasant aroma, leaving an intense perfume in the streets during the flowering season. It is a hardy tree that adapts very well to the Mediterranean climate, as citrus fruits in general do not stand up well to frost.
At VIVEROS SOLER we offer you the sale of different types of citrus wholesale fruit: orange, lemon, grapefruit, tangerine, lime, citron ...
If you are interested in selling citrus wholesale fruit, at VIVEROS SOLER we offer you a wide range of types, sizes and formats. Our business is aimed at selling a large number of specimens to professionals in agriculture, nurseries, garden centres, etc. If you wish to acquire sweet oranges, grapefruits, lemons, limes, citrus, tangerines, dwarf or Chinese oranges, etc. contact us. We offer you our trees at a very competitive price and you will be surprised to see their excellent quality. Do not hesitate to ask us about the citrus fruits you are interested in. You will be very satisfied with our professionalism and our personalized advice.

In addition, we transport the plants to their destination rooted in a container or in a root ball, that is, directly from the field. Our plants have and travel with the corresponding phytosanitary passport required by the European Union.
We will be happy to solve your questions related to the citrus wholesale
Do not hesitate to ask us any questions you may have regarding the citrus wholesale. At VIVEROS SOLER we also speak English and French. Our wide commercial network extends throughout Europe: United Kingdom, Mediterranean basin, South of France, etc. Follow us on Facebook and it will help you to know us better, the comments that our customers make about us, our latest news, ... We also work all over Spain, mainly:
Costa del Sol
Costa Blanca
Costa Brava
Balearic Islands
Large capitals and inland areas of the country
To contact us, all you have to do is fill in the form on the website or send us an email to info@viverossoler.com
You can also call us at 647 118 868.