Are you looking for a wholesale Washingtonia robusta palm tree nursery?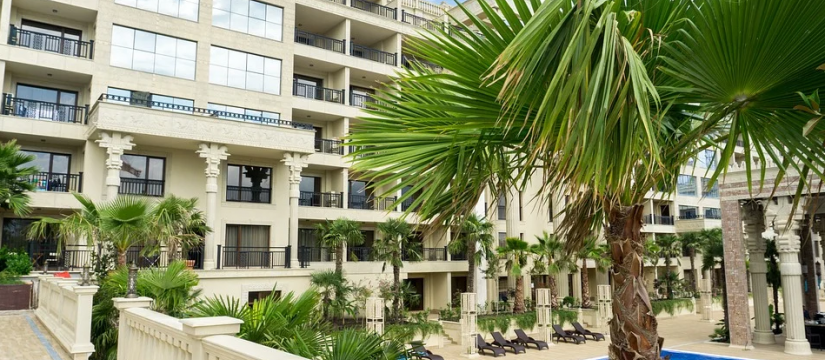 If you are looking for a wholesale nursery for Washingtonia robust palms, at VIVEROS SOLER you will find an extensive range of Washingtonia palms , also known as fan palms or Mexican palms.
This palm comes from southern California or Mexico. It is characterized by its attractive fan-shaped leaves . Its original beauty and its ease of adapting to different environments have made it one of the most demanded palm trees to decorate long avenues , adorn parks, plant in private urbanizations, in hotel resorts, next to swimming pools ...
In our facilities we grow a large number of Mexican palm trees of different sizes and formats. We serve our Washingtonia Robusta palms by root ball, that is, directly from the field or in a container. Young palm trees are characterized by long, white threads on their leaves that disappear with maturity. Its robust trunk, thicker at the base and that can reach 35 meters in height , is characterized by the fact that it is lined by the remains of dry leaves.
In our wholesale Washigtonia robusta palm tree nursery you will find the most original formats to beautify your garden areas
We have a long experience in the wholesale of palm trees. In our wholesale Washigtonia robusta palm tree nursery, we have the most original formats of Mexican palm trees to beautify your landscaping projects. For two generations we have specialized in the cultivation and care of palm trees, offering a product of the highest quality and at a very competitive price. In our facilities you will find:
Group formations from two to five palm trees
Lying palm trees , very fashionable by the pools
Palm trees with a cutter-brushed trunk
The Mexican palm tree is very fast growing . It adapts to all types of soils, perfectly withstands transplants and frosts , although it really likes the sun and high temperatures. This ease of adaptation is the main reason why it is the preferred one of our clients, both nationally and internationally.
At VIVEROS SOLER we are pioneers in the transfer of large specimens to any point in Spain or Europe . For this, we have a complete and guaranteed transport service for large specimens, at an excellent price. It is made up of a trailer truck for travel and a boom truck for placing the palm trees in their final location.
VIVEROS SOLER, the wholesale Washigtonia robusta palm tree nursery that offers you the best quality at a great price
We are the wholesale Washigtonia robusta palm tree nursery that offers you high quality plants, as they are cared for by professional gardening experts. You will be surprised by its competitive price.
In addition to the popular fan palm, in our nurseries we have a wide selection of varieties originating from all over the world: Japan, Chile, Asians, China, the Canary Islands, Brazil, Mexico, Madagascar, Argentina ...
If you want to fill out the contact form that appears on our website, a professional will contact you who will advise and advise you on the product that best suits you from our wholesale Washigtonia robusta palm tree nursery.
You can also call us at 677 957 012 or write an email to info@viverossoler.com