If you are looking for a type of palm tree that is ornamental and of tropical beauty, we offer you the sale of Washingtonia Robusta palms wholesale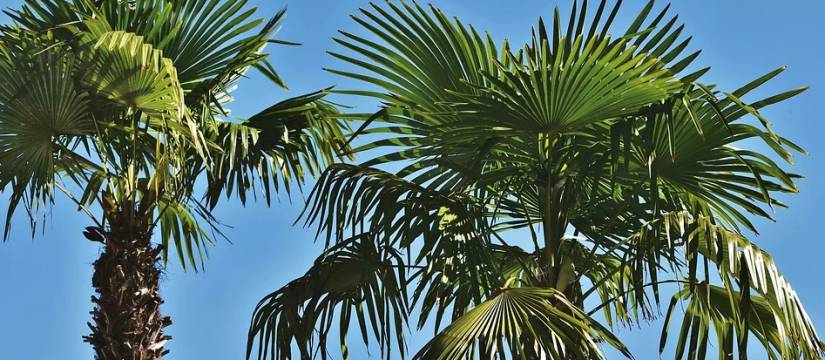 In the garden of an avenue or in the urbanization of some terraced houses, the palm trees are one of the most demanded categories of trees due to their spectacular nature and scarce need of attention. At VIVEROS SOLER we offer you the sale of Washingtonia Robusta palms wholesale, a type of ornamental palm tree that is characterised by its resistance to climatic changes, its good adaptation to the environment and its tropical beauty.
This palm, also known as Mexican palm or fan palm, is native to the desert areas of Mexico and Southern California. It is distinguished by its beautiful fan-shaped leaves and a sturdy trunk that can reach over thirty metres in height, giving it a majestic and elegant appearance. This species is called Robusta because of its
excellent adaptation to all types of soil and climate
quick and easy germination
transplant tolerance
During the first years of life it grows very well in pots, so it is very common to find it in large ornamental containers embellishing public areas, promenades, patios, gardens ...
At VIVEROS SOLER we provide you with the sale of Washingtonia Robusta palms of different types
We are experts in the cultivation of fan palms and we offer you the sale of Washingtonia Robusta palms in wholesale of different types. Besides individual palms of different sizes, we have fabulous palms in group formation with 2, 3, 4 and 5 palms, ideal to give splendour to the centre of a garden or to be impressive filling a wide corner in a park.
We also have a wide selection of fallen palms, currently very fashionable and in great demand for their placement next to large pools. Another very popular Washingtonia Robusta palm is the one we offer with the cutter-brushed trunk, which can reach up to 18 metres in single units or in group formation of several palms.
The Mexican palm has the advantage that it needs very little care. It requires a lot of sun and is very well adapted to Mediterranean coastal towns with humid environments. As far as pruning is concerned, it is only advisable to remove the old or dry leaves, where the sap no longer circulates. In this way the palm tree is freed of its weight, an unsightly aspect is eliminated and we avoid the release of pheromones that attract the red palm weevil, a beetle much feared for its dire consequences.

We are specialists in the wholesale of Washingtonia Robusta palms and their transport to their final location
We offer you the sale of Washingtonia Robusta palms wholesale by root ball, that is to say, directly taken from the field, or rooted in pots so that you can choose according to your needs. We also have a complete transport service that guarantees their displacement and location in their definitive location at a very interesting price.
If you wish to ask us about the sale of Washingtonia Robusta palms wholesale, please fill in the contact form that appears on our website or call 677 957 012. We can also solve your doubts if you send us an email to info@viverossoler.com