To create a colourful and hardy garden you need to buy Mediterranean plants in bulk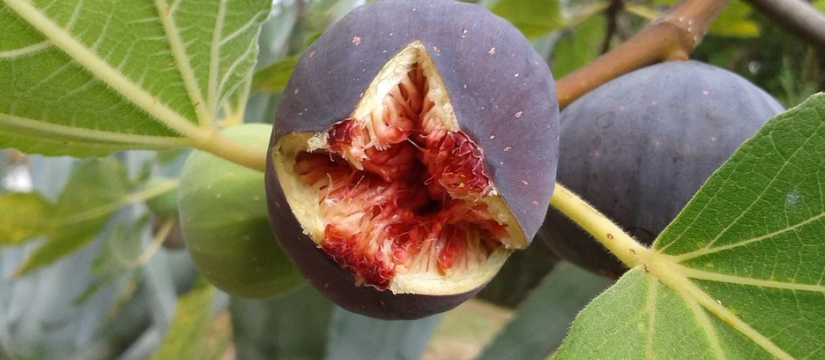 If you want to design a resistant and beautiful garden in VIVEROS SOLER we recommend you to use Mediterranean plants. They adapt perfectly to the environment and offer great beauty and colour. To buy Mediterranean plants wholesale, visit us and you will be surprised by our wide variety.
The Mediterranean climate enjoys mild winters and very dry summers. Rainfall is very scarce and tends to be concentrated in spring and autumn. Therefore, Mediterranean plants are characterised by their adaptation to harsh climatic conditions with long hours of sunshine, wind and scarce water. To achieve this adaptation, some species have developed small leaves, sometimes even thorns, as in the case of pomegranate trees. Other varieties develop very deep roots to find water better, such as all types of ficus, fig trees, carob trees... In short, they are plants that are very resistant to heat and are not adapted to very cold climates.
In the Mediterranean basin we have a great variety of autochthonous species. There are also plants originating from Southwest Asia which, as they have adapted perfectly to our climate, are also considered Mediterranean: the fig tree, the almond tree, the vine... The best way to make your garden perfect and long-lasting is to include Mediterranean plants in its design, due to their great capacity for adaptation.
If you are thinking of buying Mediterranean plants wholesale, we offer you a wide range with an excellent quality
If you have to buy Mediterranean plants wholesale, visit our website and you will see the great variety of plants and trees that we offer. You will be able to create a fabulous multi-coloured garden with trees and plants that are strong and easily adaptable to their new location.
The lemon tree is perhaps the most representative of the Mediterranean fruit trees. Shiny-leaved and evergreen, it can be perfectly grown in pots, as long as it is properly watered, receives plenty of sun and is protected from the wind. It is often found in pretty containers in patios and gardens as an ornamental tree, as the delicate scent of its flower, orange blossom, is very pleasant on summer evenings.
Bougainvillea is another of the most representative Mediterranean plants. This climbing shrub with striking pink flowers is often found on garden walls and fences, providing great beauty and splendour. It lives perfectly in poor soils and needs very little care, a lot of sun and little water.
VIVEROS SOLER, your best option to buy Mediterranean plants wholesale
If you are interested in buying Mediterranean plants wholesale, do not hesitate to ask us for the plants you want. In our facilities we have a wide variety of formats and sizes of olive trees, fig trees, vines, pomegranate trees, carob trees, pine trees, rosemary, oleanders, lavender...
In the Soler family we have been offering our customers the best quality plants at a very competitive price for two generations. We have a wide commercial network that covers:
Spanish Mediterranean coast: Costa Brava, Costa Blanca, Costa del Sol, Balearic Islands ...
Interior of Spain: Madrid and other important locations.
Europe: United Kingdom, South of France, ...
If you want advice to buy Mediterranean plants wholesale, do not hesitate to contact us by filling out the form on our website or:
Telephone: 677 957 012
Email: info@viverossoler.com