Jubaea chilensis wholesale, the best way to merge Nature with an urban core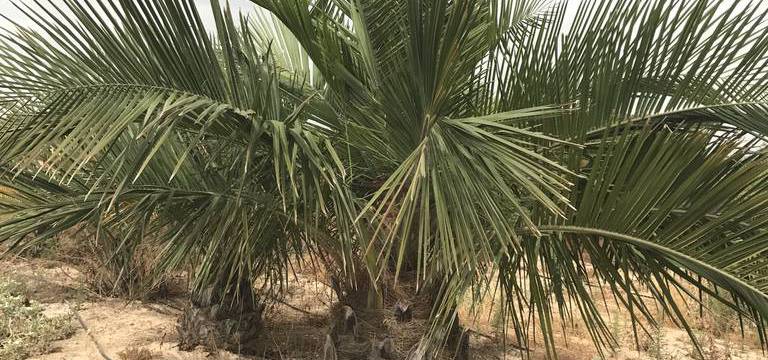 Do you have doubts about what type of palm trees will be more suitable for you to embellish a street, an avenue, a promenade...? At VIVEROS SOLER we recommend wholesale Jubaea chilensis as the best option for your online planting in parks or gardens.
Popularly known by different names, such as Chilean palm, coquito palm, Chilean coconut palm, honey palm, can-can..., as its name indicates, it is native to Chile. This gigantic palm tree can reach a height of 30 meters and the diameter at the base of its trunk can exceed one meter, but its slow growth makes it ideal for planting in all kinds of public gardens and avenues, as long as it receives a lot of sun. The Chilean palm tree will not reach six meters in height before it is 50 years old . Its elegant and exotic appearance, typical of tropical palm trees, will enchant you and will give your gardens an original look.
In addition, it has the advantage that it does not need special attention and that its care is very simple since:
need a lot of sun
Spaced irrigation. It needs little water since, otherwise, fungi can appear, especially during its first years of life
It is very resistant to diseases and pests.
Withstands great frosts and the high temperatures of the Mediterranean summer
At VIVEROS SOLER we offer you wholesale Jubaea chilensis in containers or direct from the field
Its ideal characteristics make buying Jubaea chilensis wholesale an excellent solution to shape your landscaping projects, currently becoming one of the palm trees most in demand for decorating parks and gardens.
At VIVEROS SOLER we have a wide range of coconut trees from Chile . We have large specimens planted in the field and that we serve as a root ball , as well as different smaller sizes that we offer you rooted in a container . The slow growth of this palm allows you, in addition to planting it directly in the ground, to use it in giant pots to decorate the corner of a plot, gardens of public or private entities, etc.
Also, you don't have to worry about transportation. We offer you a complete transportation service with full guarantee at a great price to transport the plants to their destination.
Visit on our website the wide catalog that we offer you wholesale Jubaea chilensis and other varieties of palm trees originating from all over the world
At VIVEROS SOLER, in addition to offering you wholesale Jubaea chilensis, we also have an extensive catalog of palm trees originating from Japan, Chile, Asia, China, the Canary Islands, Brazil, Mexico, Madagascar, Argentina...
Do not hesitate to contact us to ask us any questions related to our wholesale Jubaea chilensis palm trees or any other variety. You only have to:
As soon as possible, our highly professional staff will contact you.