If you are looking for an ornamental, versatile and hardy species to create an exotic landscape, we recommend the wholesale coconut palm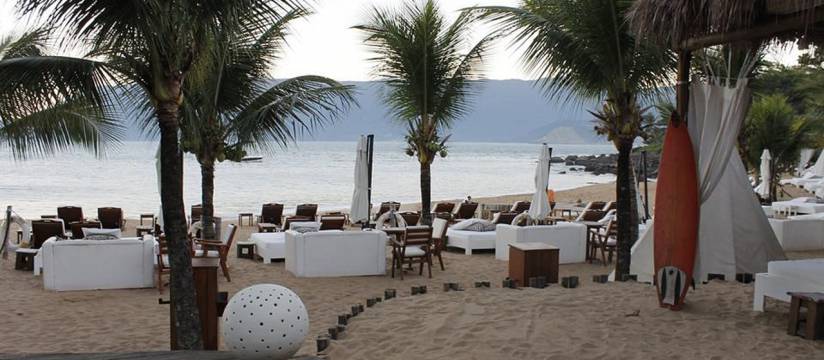 The Syagrus romanzoffiana, also known as the coconut palm or false coconut palm, is one of the most popular palm species for ornamenting gardens and landscapes. At VIVEROS SOLER we specialise in selling the coconut palm wholesale.
In order for it to grow healthy and strong, it is necessary to provide it with the right care. First of all, the coconut palm prefers warm and humid climates, so it is important to keep the soil always moist, especially during the summer months. It is also important to provide it with sufficient sunlight, so it should be planted in a place where it receives at least 6 hours of direct sunlight a day.
In addition, it is important to ensure that the coconut palm has enough space to grow. This species can reach heights of up to 25 metres and its leaves can extend up to 3 metres in length, so it is recommended to plant it in a large, unobstructed area. It is also important to ensure that the soil is well drained to prevent excess water from damaging the roots.
In terms of ornamental advantages, the coconut palm is a very versatile species and adapts well to different styles of gardening. It can be planted in groups to create a tropical effect or on its own as a focal point. It can also be used as a natural screen to provide privacy and shade in a garden.
In addition, the coconut palm is very hardy and can survive extreme weather conditions, making it ideal for use in urban landscapes and coastal areas. Its lush, dark green foliage is very attractive and provides an interesting contrast to other lighter coloured plants.
In VIVEROS SOLER we have the coconut palm wholesale, the queen of the most original gardens
The wholesale coconut palm that we offer you at VIVEROS SOLER is a species of palm tree that is characterised by:
It is native to South America, specifically Brazil, Argentina and Uruguay.
It is a symbol of elegance and exuberance in the ornamentation of landscapes.
It has a slender trunk, a crown of leafy leaves and round, fibrous fruit.
Provides shade and coolness in hot, dry climates.
It is a species adapted to different climatic conditions.
The oil extracted from its fruits is used in the manufacture of cosmetics and food products.
Its leaves are used to make baskets, mats, etc.
Its wood is used to make poles, furniture and tools...
In conclusion, the coconut palm is a valuable and versatile species that has left an important mark on landscaping and culture all over the world. Its beauty, adaptability and multiple practical uses make it an important resource that should be cared for and preserved for future generations.
Are you interested in buying coconut palm wholesale?
At VIVEROS SOLER we offer you wholesale coconut palms rooted in containers or in root ball. We have coconut palms of all sizes and prices. Click on the following link and you will get more information about our false coconut palms:
https://viverossoler.com/en/products/122/buy-syagrus-romanzoffiana-sell-syagrus-romanzoffiana-buy-coconut-palm-sell-coconut-palm/
You can also ask us about wholesale coconut palms by filling in the contact form on our website or by sending an email to info@viverossoler.com.