Wholesale plants: discover the wide variety that Viveros Soler offers you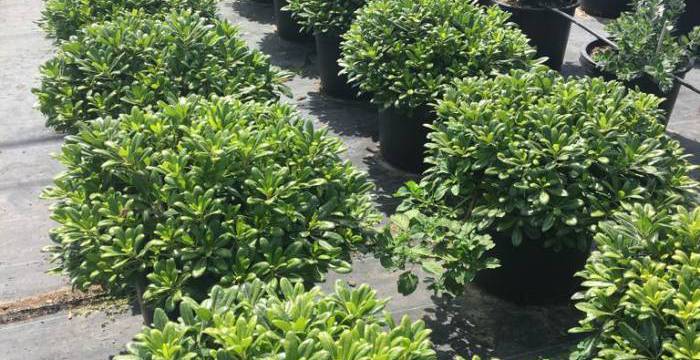 Are you searching for wholesale plants for your business? Want to offer your customers the best quality at the best price? Then, you can't miss the offer from Viveros Soler, a company specialized in wholesale plant sales for wholesalers.
At Viveros Soler, you will find a wide variety of wholesale plants, among which stand out:
Palm Trees: We have palm trees ranging from the most common to the most exotic. You can choose from palm trees of different sizes, ideal for creating tropical and elegant atmospheres.
Olive Trees: Our olive trees are of exceptional quality and unique beauty, sure to delight your customers.
Bonsais: if you want to offer your clients an ancient art, look no further than our bonsais, nurtured with care and professionalism.
Cacti: cacti are highly sought after for their resilience and uniqueness. At Viveros Soler, we have cacti of all sizes and shapes, including the most curious and striking ones.
Mediterranean Plants: these are among the most valued for their adaptability to the climate and their beauty.
Exotic Plants: if you want to surprise your customers with different and spectacular plants, we recommend our exotic plants. We have plants from various parts of the world.
Climbing Plants: these are very versatile and decorative plants that can cover walls, pergolas, arches, or lattices.
Ornamental Shrubs: very useful for creating hedges, borders, or flowerbeds.
Centennial Palm and Olive Trees: Our Star Wholesale Plants
At Viveros Soler, we are proud to offer our star products: the centennial palm and olive trees. These are wholesale plants with special features that make them unique.
Palm trees are plants that symbolize luxury and elegance. They can create exotic and sophisticated atmospheres in any space. Moreover, they are very hardy and easy to care for.
Olive trees are trees with a rich history and tradition. They convey strength and wisdom. Moreover, they are beautiful and decorative trees that can give any place a rustic and natural touch.
At Viveros Soler, we have extensive experience in the sale of centennial palm and olive trees. We have a team of professionals who are responsible for selecting, taking care of, and transporting the trees with all guarantees. Also, we offer a personalized advisory service so that you can choose the centennial palm and olive trees that best fit your project.
Viveros Soler: A Trusted Company Specialized in Wholesale Plant Sales
Viveros Soler is a company with over 30 years of experience in the wholesale plant sector. We are a family business that has evolved over time and according to market demands. Our goal is to offer our customers the best quality and service.
At Viveros Soler, we exclusively focus on wholesale plant sales. We don't sell to the general public but focus on meeting the needs of industry professionals. In this way, we can guarantee personalized attention and preferential treatment.
In our company, you will find a wide variety of wholesale plants, from the most classic to the most innovative. We also have modern, well-equipped facilities where we take care of our plants with dedication and professionalism.
You can contact us in two ways: