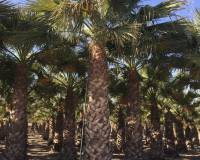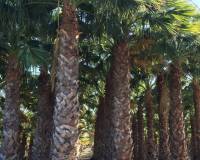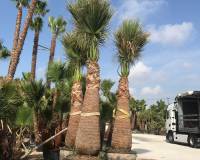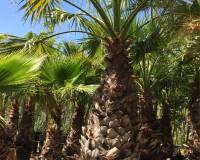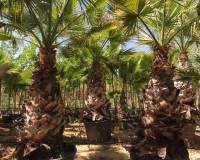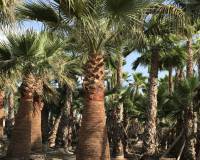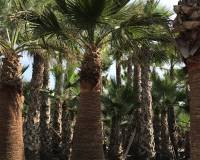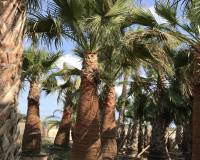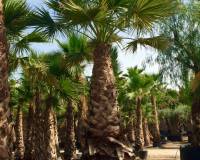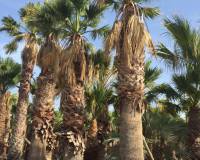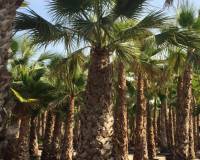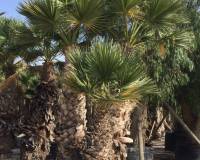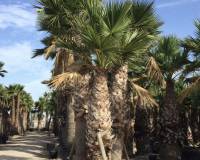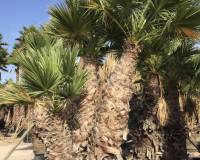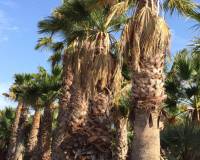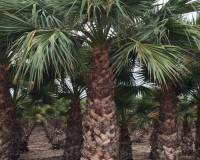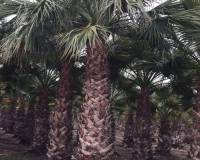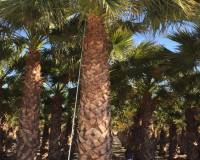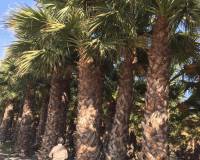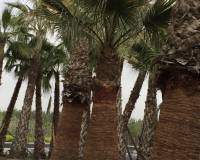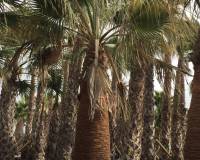 Washingtonia filifera (California palm)
Category: Palm trees or palms
Origin: California
Description: Along with Phoenix canariensis, Phoenix dactylifera and Chamaerops humilis, it is one of the main palm species used for landscaping in Mediterranean climates. Under favourable growing conditions, they can reach up to 23 m in height (some even 30 m).
Ideal conditions are hot summers, although it has a relative resistance to cold, as it can withstand short frosts of up to 10 degrees below zero.
We have specimens of all sizes from 1 m trunk to 8 m, in rooted containers and in root ball.
More information