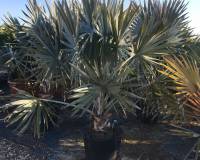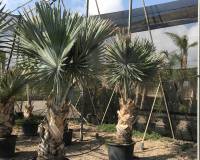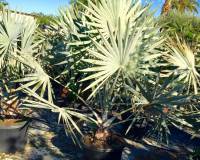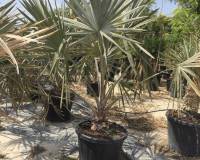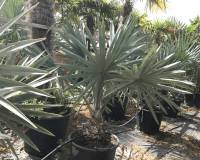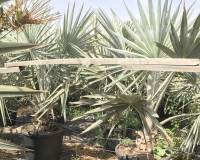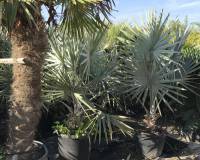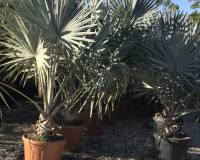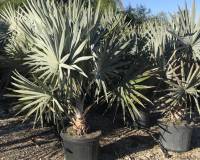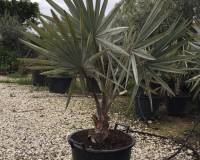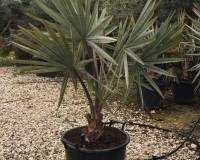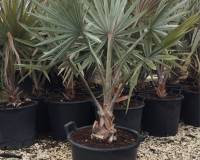 Bismarkia nobilis (Bismark palm)
Category: Palm tree
Origin: Madagascar
Description: Bismarckia is a monotypic genus with a single species: Bismarckia nobilis or Bismarck's palm, belonging to the palm family (Arecaceae).
It has grey trunks with ringed indentations. The trunk is 30 to 45 cm in diameter, slightly convex and free of leaves along the entire base.
In its natural habitat it can grow to over 25 m tall, but usually reaches 12 m in cultivation.
We have a large stock of Bismarckia nobilis from 0.2 m to 4 m trunk length, rooted and in containers.
More information