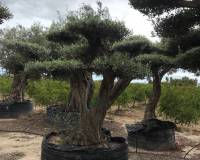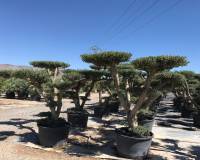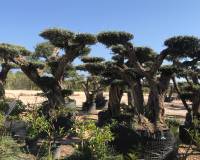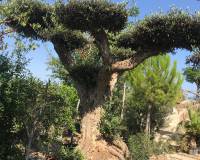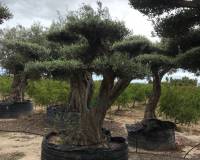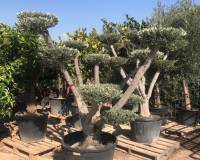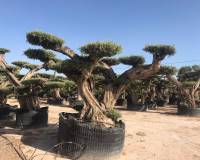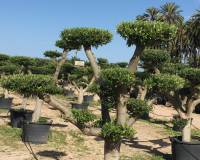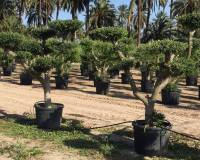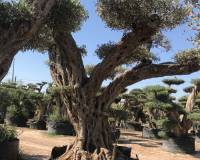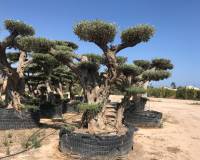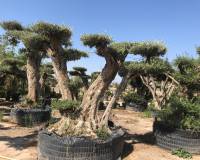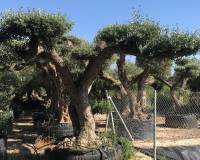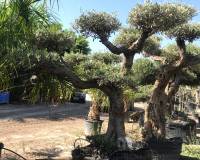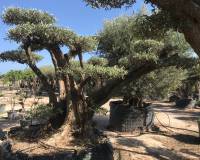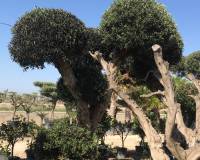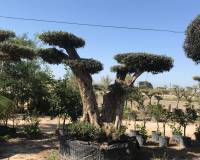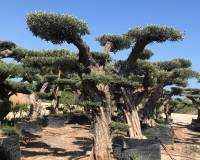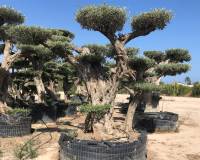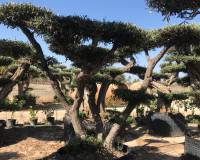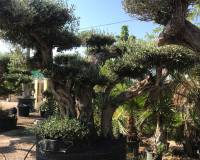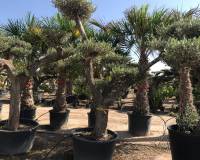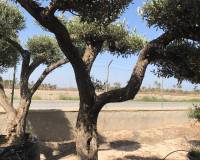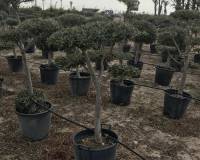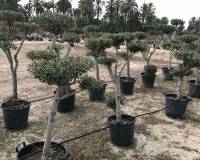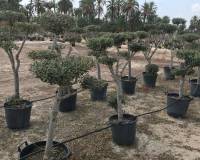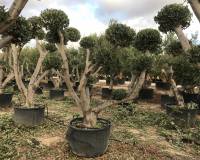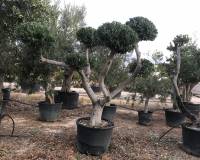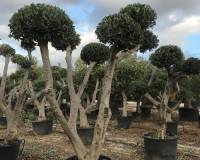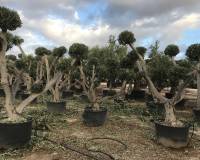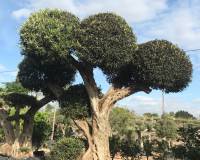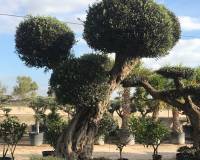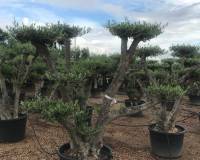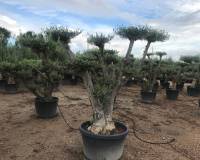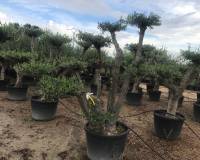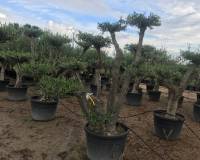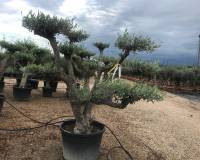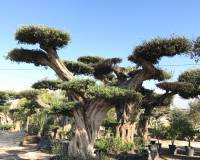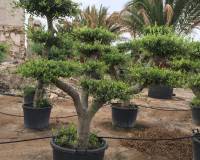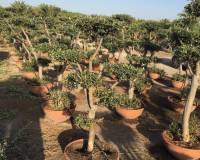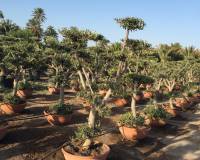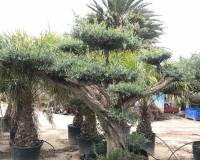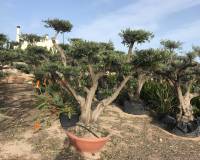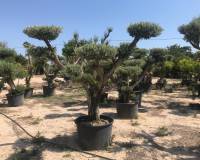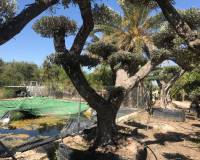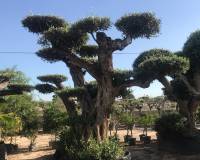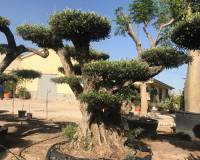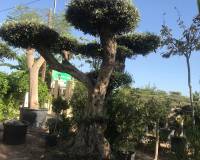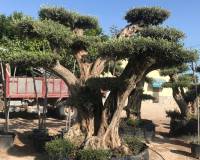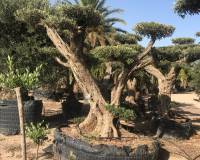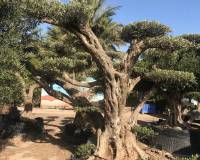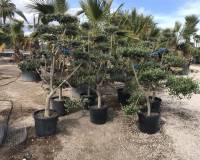 Olive tree bonsai, olive tree bonsai
Category: Olive trees
Origin: Mediterranean basin
Description: Olea europaea, commonly called olive tree, olive tree or olive tree, is a small evergreen tree, long-lived, which can reach up to 15 m in height, with a wide crown and a thick trunk, with a twisted appearance. Its bark is finely fissured, grey or silver in colour.
We have a great variety of bonsai olive trees or also called plate olive trees or pompom olive trees; from young olive trees in decorative pots, to big centenary olive trees, pruned in the shape of plates or also in balls.
For more information about prices please contact us.
More information