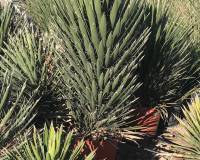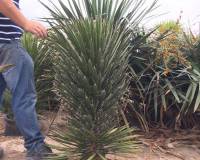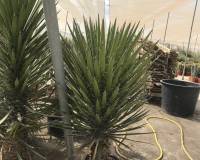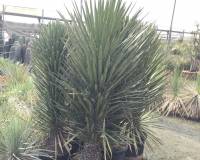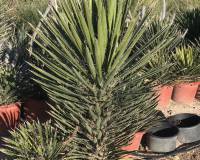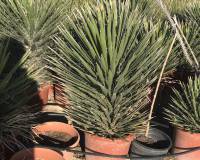 Yucca filifera
Category: Yucca
Origin: Mexico
Description: Yucca filifera is a species of tree-like plant, belonging to the family of agavaceae. Arborescent plant up to 10 m tall with several terminal rosettes, stem covered by dry leaves, leaves frayed, white flowers in a large inflorescence. It can hold up to minus 6ºC.

In Ornamental Soler we have Yucca filifera in various formats and prices.

See for more information.
More information