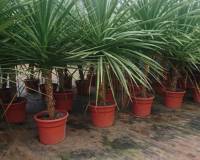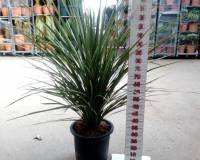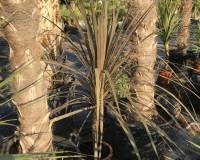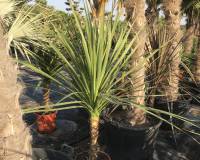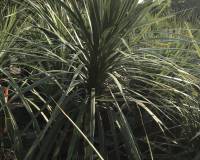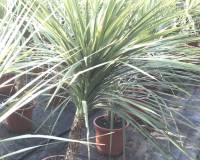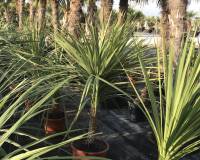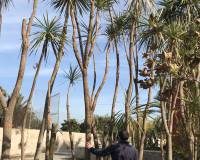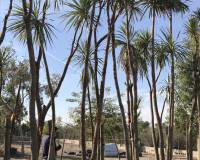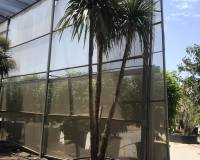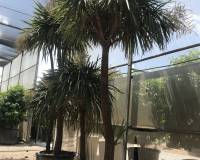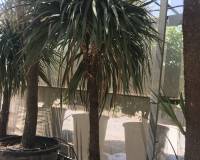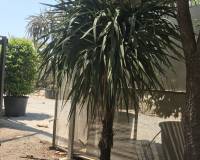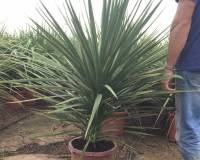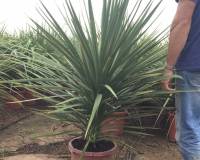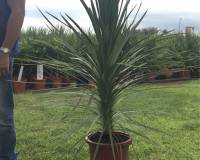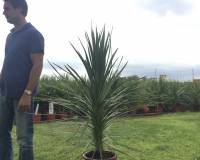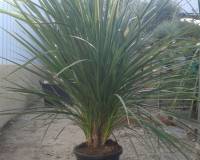 Dracena Indivisa, Cordiline australis
Category: Dracaenas
Origin: New Zealand
Description: Dracaena indivisa is an arborescent, shrubby, perennial, vigorous and fast developing plant. Its leaves are dark green and opaque, bluish on the lower face. Flowers in compact bouquets, star-shaped and yellowish white. It is appreciated as a decorative element in coastal gardens, in pots and balconies as an indoor plant.
Rusticity: Can hold up to -12ºC.

Ornamentales Soler has a wide catalogue of individual dracenas, from 10L, to specimens in 500L and 600L.
More information