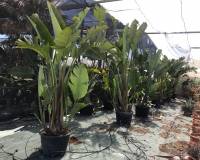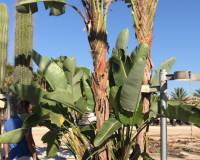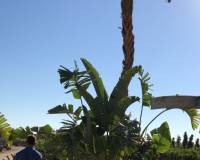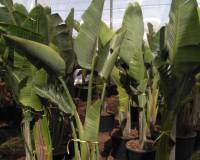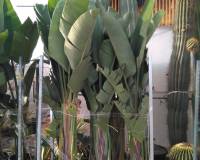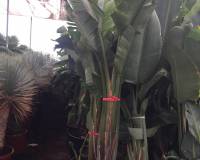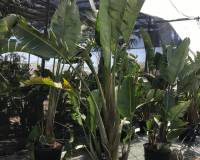 Strelitzia augusta or nicolai
Category: Exotic plants
Origin: South Africa
Description: It is similar to the platanera (genus Musa) but with more height and with the peculiarity that its leaves only open in two directions. In this species, the flower is larger than in S. reginae and with purple and white colors. It is often used in the decoration of gardens and parks for its ornamental beauty.

We have a great variety of formats of Strelitzia augusta.

See for more information.
More information