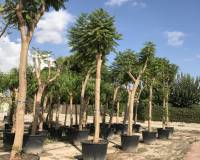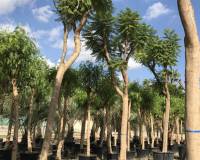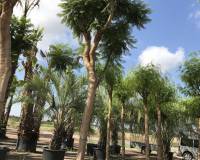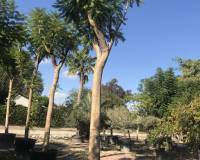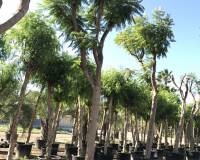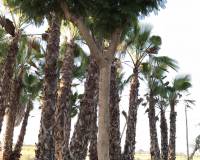 Jacaranda mimosifolia
Category: Tree-lined
Origin: South america
Description: Jacaranda mimosifolia is a subtropical tree of the family Bignoniaceae native to South America and widely cultivated for its showy and durable violet flowers.

For their appearance the jacarandas are interesting in gardening, to decorate, for the beauty of its flowers, in parks and urban gardens where the pollution is less. It can be used in streets and avenues of low vehicular traffic, but in these conditions its size is limited. It is a species used as an alignment tree, in isolation or in groups. Its aromatic wood is appreciated in woodwork and carpentry for making laminates.
They are very sensitive to temperatures below [1[C continued (more than 4 hours). Young specimens die if the temperature is less than 0 C. It resists a weak dryness. It prefers full sun but adapts to semi-shade. It deflates with medium-intensity winds and storms.

We have a wide variety of formats of Jacaranda mimosifolia.

More information