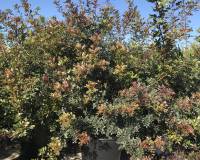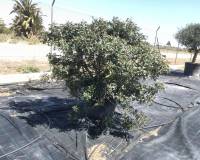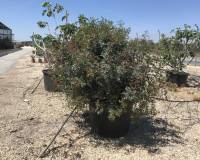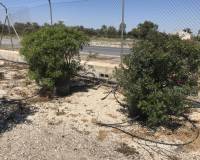 Pistacia lentiscus
Category: Ornamental shrubs
Origin: Mediterranean Europe, North Africa and the Middle East
Description: Pistacia lentiscus is a plant species of the genus Pistacia, belonging to the family Anacardiaceae.

It is a dioecious shrub, independent male and female plants, always green from 1 to 5 meters high, with a strong resin smell that grows in the dry and stony scrub of Mediterranean Europe, North Africa and Middle East.
It resists bad frosts and develops on all types of soils, being able to thrive well in limestone and even salty areas, this makes it more abundant next to the sea.It lives in clear forests, adehesadas, coscojales, Holm oaks, garrigas, maquis, hills, gorges, canyons and rocky slopes of the entire Mediterranean area. Very typical species of the Mediterranean area that grows in communities with myrtle, coscoja, palmito, aladierno.

We have different formats of Pistacia lentiscus. Consult for more information.

More information