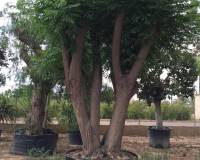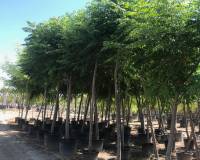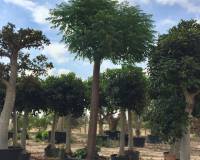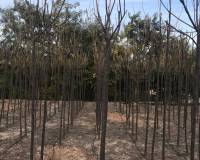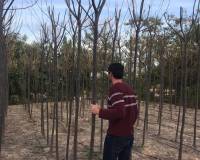 Melia azedarach
Category: Tree-lined
Origin: Himalaya
Description: Melia azedarach is a deciduous tree of medium size, between 8 and 15 m of height, with straight and short trunk; the canopy reaches between 4 and 8 m of diameter, in the form of an umbrella. It can withstand light frosts whenever it has hot summers.

It is used in gardening as a shade tree and for its abundant and aromatic flowering.

We have different formats, from sizes from 6-8 to large copies. Consult our catalog to see the best prices.
More information